How to use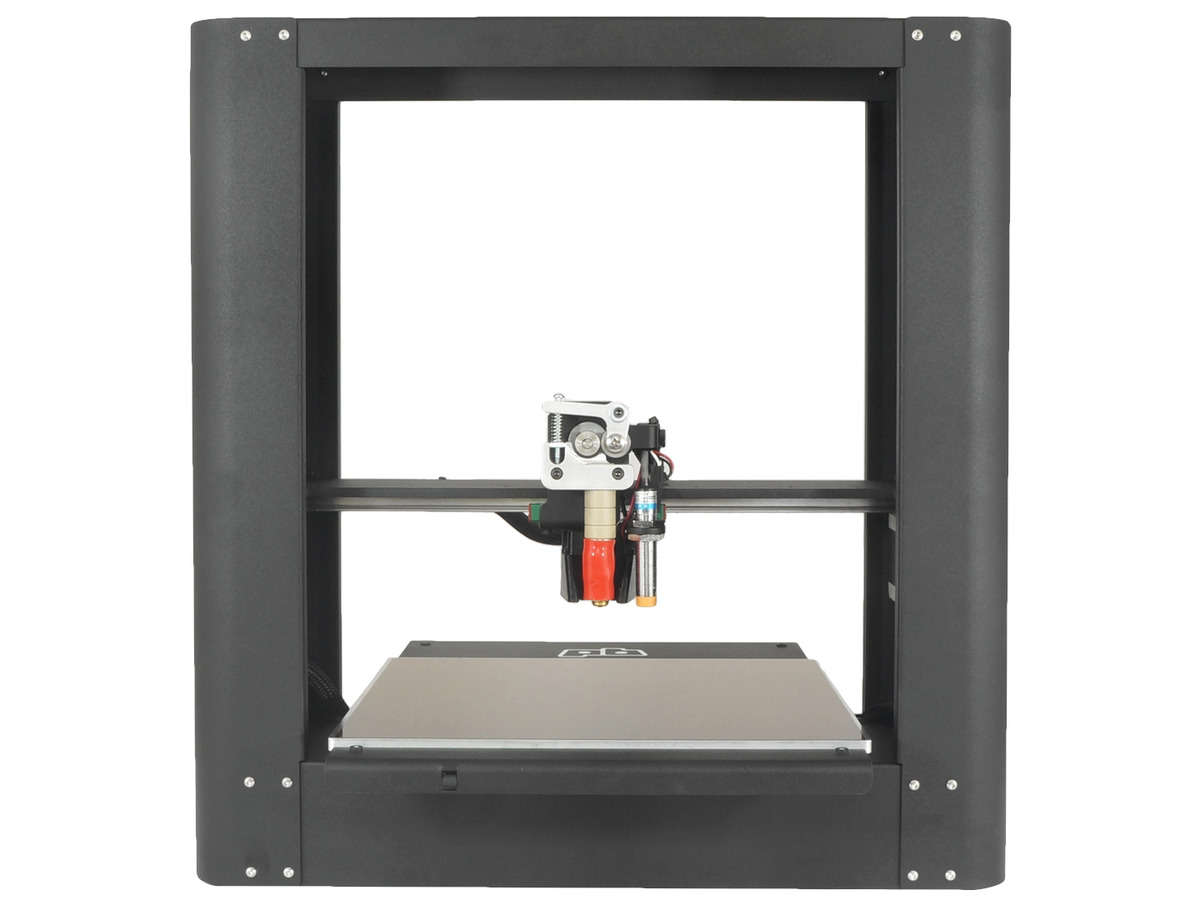 The PrintrBot Metal PLUS doesn't have a build-in display like the Prusa and Ultimaker. Printing is done directly from the computer via USB cable. The recommended software for this is Pronterface, an open source '3D printing host software suite which talks to your printer and handles the printing process'. However you can also print straight from Ultimaker Cura. Pronterface offers more control over the printer than Cura.
This printer is currently not actively used in the lab, but it is available and it does work if you're patient. For proper bed adhesion use preferably the blue painter's tape and combine it with glue stick on top to avoid situations like this: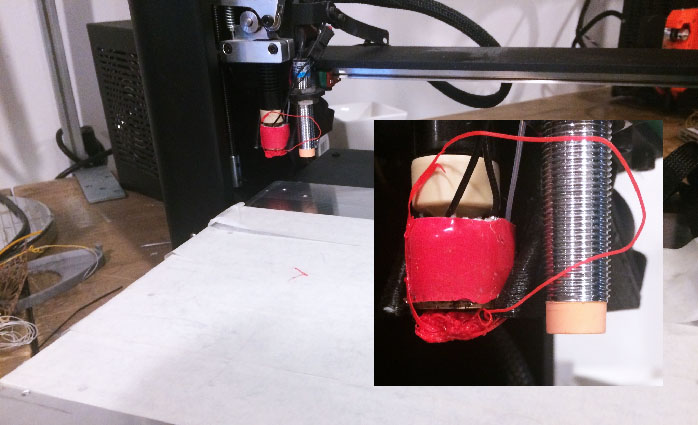 Cura 15.04.6¶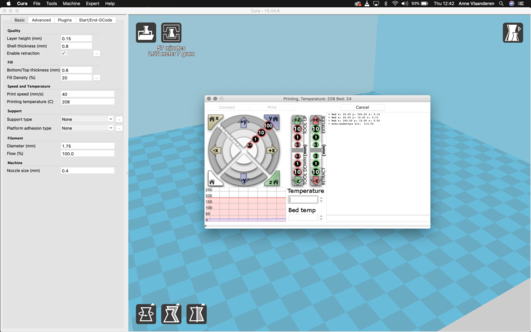 You need a old version of Cura to operate the Printrbot Metal Plus. I can be found on the Cura software page.
There are versions for Windows, MacOS And Linux.
Pronterface¶
If you want to try out experimental Gcode printing, the Printrbot is pretty useful for this. To find out more about this check out this workshop.
Sources¶