How to use the heat press
Heat Press prints shapes created with heat transfer vinyl on fabrics.
Turn on the machine with the switch
Set initial temperature, highest temperature and time. You can go through options via MODE and adjust each option with - and + buttons (the machine works with Fahrenheit).
Stack the layers as seen below.
Wait 5-10 mins total for the machine to heat up.
When you hear the beep, press the handle and hit ⏯
Wait the suggested time and when you hear the beep again, release the handle.
Remove the transparent sticker carefully.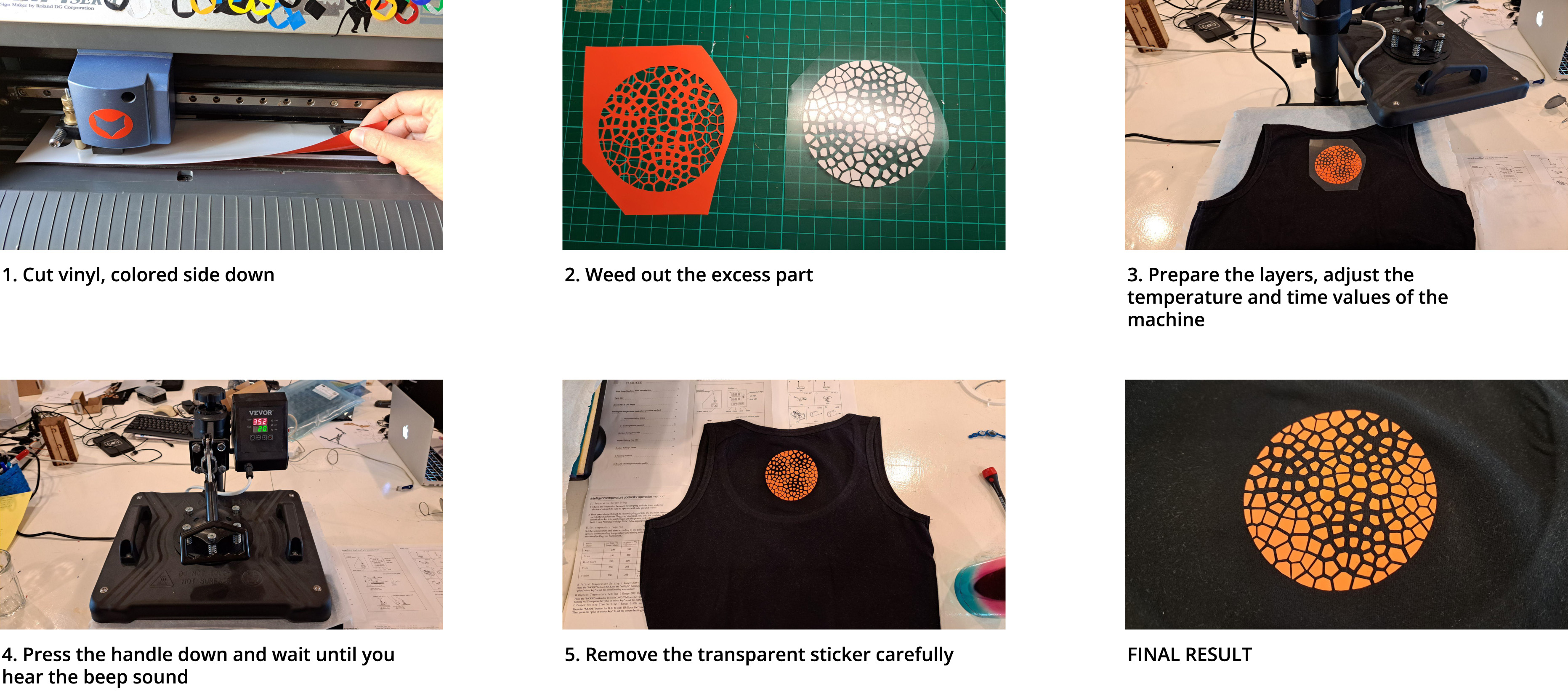 Below is a table explaining temperature and time requirements for various surfaces:
| Press Object | Initial Temperature (°F) | Highest Temperature (°F) | Proper Heating Time (s) |
| --- | --- | --- | --- |
| Mugs | 230 | 330 | 40 |
| Tiles | 230 | 330 | 40 |
| Metal board | 230 | 300 | 40 |
| Plate | 230 | 355 | 150 |
| T-shirt | 230 | 355 | Sublimation paper: 30-50 |
| | | | T-shirt Paper: 10-20 |